"NB Hot List" is Now "Risk InboX"
NB Hot List has a new name, Risk InboX. Be sure to bookmark our new home page (http://riskinbox.com) and stop by daily for the latest on what's hot in the world of risk and compliance. Here are some Q&As about the change.
Why did you change your name?
The "NB" of NB Hot List was a reference to the two companies, NeighborBench and NB Risk Partners, that managed NB Hot List and fed content into it on a daily basis. Those two companies have changed their names to AffirmX and AdvisX, respectively. The name change to Risk InboX is both a reflection of those name changes as well as a way to more clearly communicate what this site is about: bringing to you the latest developments in risk and compliance. Stop by daily to see what we're tracking right now at AffirmX and AdvisX.
Why did AffirmX and AdvisX change their names?
We started out providing compliance services for smaller financial institutions. Then we expanded to provide risk management services to financial institutions of all sizes. We changed our names because we outgrew our neighborhood.
What does AffirmX do? AdvisX?
AffirmX provides software, services and education to help financial services institutions reduce risk management workloads, anxieties and costs. Find out more about our services here.
AdvisX provides consulting services to help financial institutions more effectively manage their risks. You can find out more about us here.
Can we expect any other changes with the site?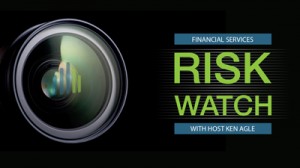 Yes! In addition to bringing you the hottest items in risk and compliance, we'll also be introducing a brand new feature, Risk Watch, a series of brief videos on all things risk and compliance, hosted by subject matter experts from AffirmX and AdvisX. Watch for more information on Risk Watch coming soon.
Do you deliver?
As a matter of fact, we do! If you don't have time to stop by Risk InboX daily, but don't want to risk missing something major that day, we can also make deliveries directly to your email inbox. Simply complete the three boxes under "subscribe" in the upper right corner of this page, and you're set. We'll send you a list of the hot headlines daily. If you see a headline that grabs your attention, click through for more details. We don't share our subscriber list with outside companies, and you may unsubscribe at any time by clicking a link at the bottom of each email.